Demystifying Stock Market Seasonality
Stock market seasonality is a concept that may seem elusive to some, but its essence lies in the patterns and trends that repeat themselves over time, often during particular months or seasons. These patterns have been observed in various asset classes, including stocks, commodities, and even currencies. For instance, the "Sell in May and Go Away" adage suggests that markets tend to underperform during the summer months. On the other hand, the "January Effect" denotes the tendency for stocks to rise in January, following the year-end selloff. Understanding these seasonal patterns is crucial for investors, as it allows them to anticipate market movements and make more informed decisions.
The Power of Seasonality Charts
Seasonality charts are graphical representations of historical price data over time, typically covering several years. These charts provide a visual depiction of recurring trends and patterns in asset prices. For example, a seasonality chart for gold might reveal that the price of gold tends to rise during the months of August and September, which is a pattern attributed to increased demand for the precious metal during the Indian festival season. By studying seasonality charts, investors can uncover the historical performance of assets during specific times of the year and use this information to make investment decisions. Whether they are looking to identify potential entry points, exit strategies, or just improve their overall trading, seasonality charts offer a powerful tool for traders.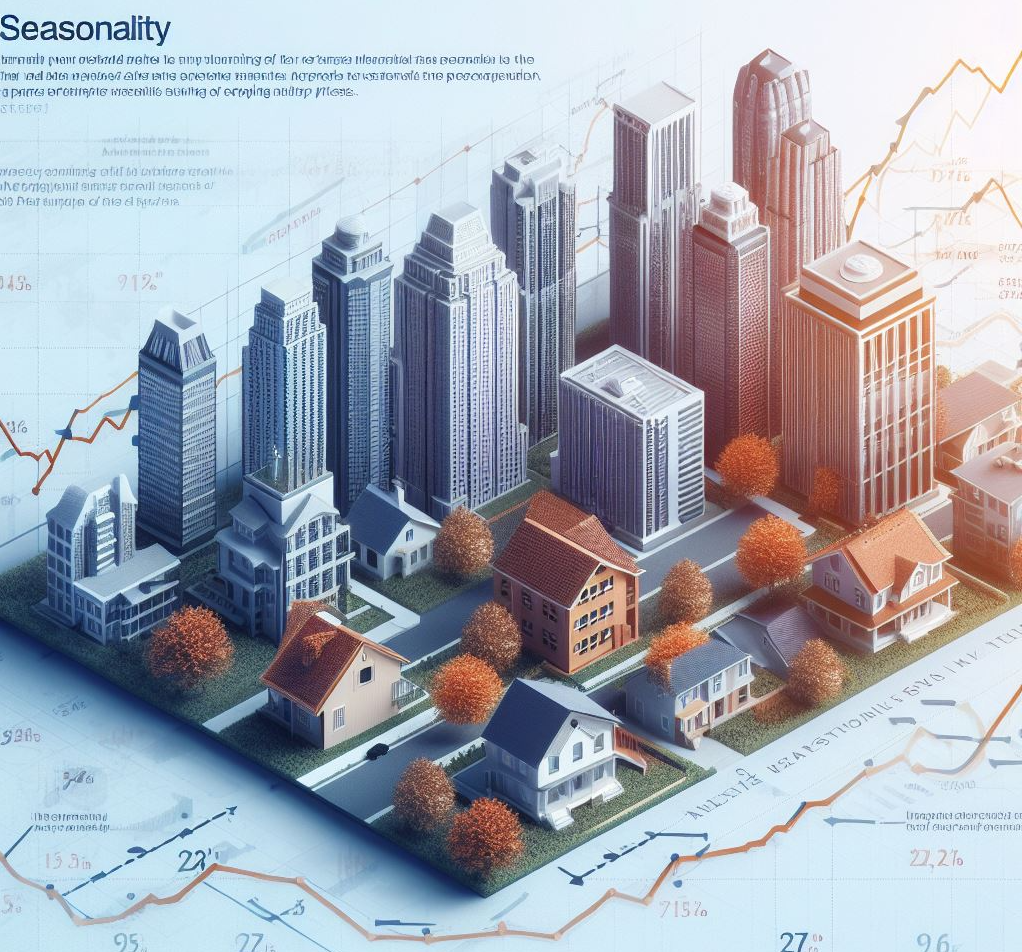 The Importance of Seasonal Trends in Investing
Seasonal trends play a significant role in shaping investment strategies. An essential aspect of stock market seasonality is understanding how various sectors and industries respond to the changing seasons. For example, the retail sector often experiences heightened demand during the holiday season, leading to potential investment opportunities. In contrast, the energy sector might exhibit seasonal fluctuations in response to weather conditions and heating or cooling demand. Recognizing these trends empowers investors to align their portfolios with seasonal patterns and capitalize on the anticipated movements within specific sectors.
Additionally, seasonal trends extend beyond individual sectors, impacting asset classes, commodities, and even currencies. For example, commodity prices, such as agricultural goods or energy resources, often exhibit seasonally influenced price movements driven by factors like harvest seasons or weather patterns. By incorporating these seasonal insights into their investment strategies, traders can make more informed choices and enhance their returns. Seasonal trends are a valuable element of the investor's toolbox, helping them navigate the complexities of the financial markets and improve the likelihood of successful investment outcomes.
Using Seasonality for Risk Management
Seasonality charts aren't solely a tool for making buy and sell decisions. They also play a critical role in risk management. By studying historical seasonal patterns, investors can better understand the periods when markets tend to be more volatile or less predictable. During these times, they may choose to adjust their portfolio to reduce exposure or hedge against potential losses.
For example, if historical data reveals that a particular stock exhibits heightened volatility in the fall, investors may opt to reduce their position in that stock during this period. This approach can help protect their capital and reduce the risk of significant losses. Additionally, the insights from seasonality charts can guide the allocation of assets among different investment instruments to achieve a well-balanced and risk-adjusted portfolio.
Leveraging Seasonal Patterns for Long-Term Growth
While many investors may associate seasonality with short-term trading, these patterns are also valuable for long-term investment strategies. By studying the seasonality of various assets over extended periods, investors can uncover broader trends and make informed decisions about long-term investments, such as retirement portfolios or college savings funds.
Consider the real estate market, which often exhibits seasonality in terms of home sales and property prices. Investors seeking long-term growth may use seasonality data to identify optimal times for purchasing property or real estate investment trusts (REITs). This strategy can help investors capitalize on the historical appreciation of real estate values during certain times of the year.
Utilizing Technology for Seasonality Analysis
The advent of technology has made seasonality analysis more accessible to investors. With a wealth of financial data and analysis tools available online, investors can readily access seasonality charts for a wide range of assets. These charts are often customizable, allowing investors to focus on specific timeframes, asset classes, or sectors. This user-friendly technology enables traders and investors to harness the power of seasonality without the need for extensive research or data analysis.
In addition to stock market seasonality charts, software solutions may also offer advanced analytical tools and features that allow investors to develop more comprehensive trading strategies. By integrating technology into their investment approach, investors can more effectively apply seasonality insights and adapt their portfolios to changing market conditions.
Seasonality as a Complementary Strategy
While seasonality analysis can provide valuable insights, it is most effective when used in conjunction with other fundamental and technical analysis methods. Successful investors often adopt a multi-faceted approach to decision-making. By combining seasonality data with other forms of analysis, investors can create a more robust trading strategy that takes into account a broader spectrum of market influences and variables.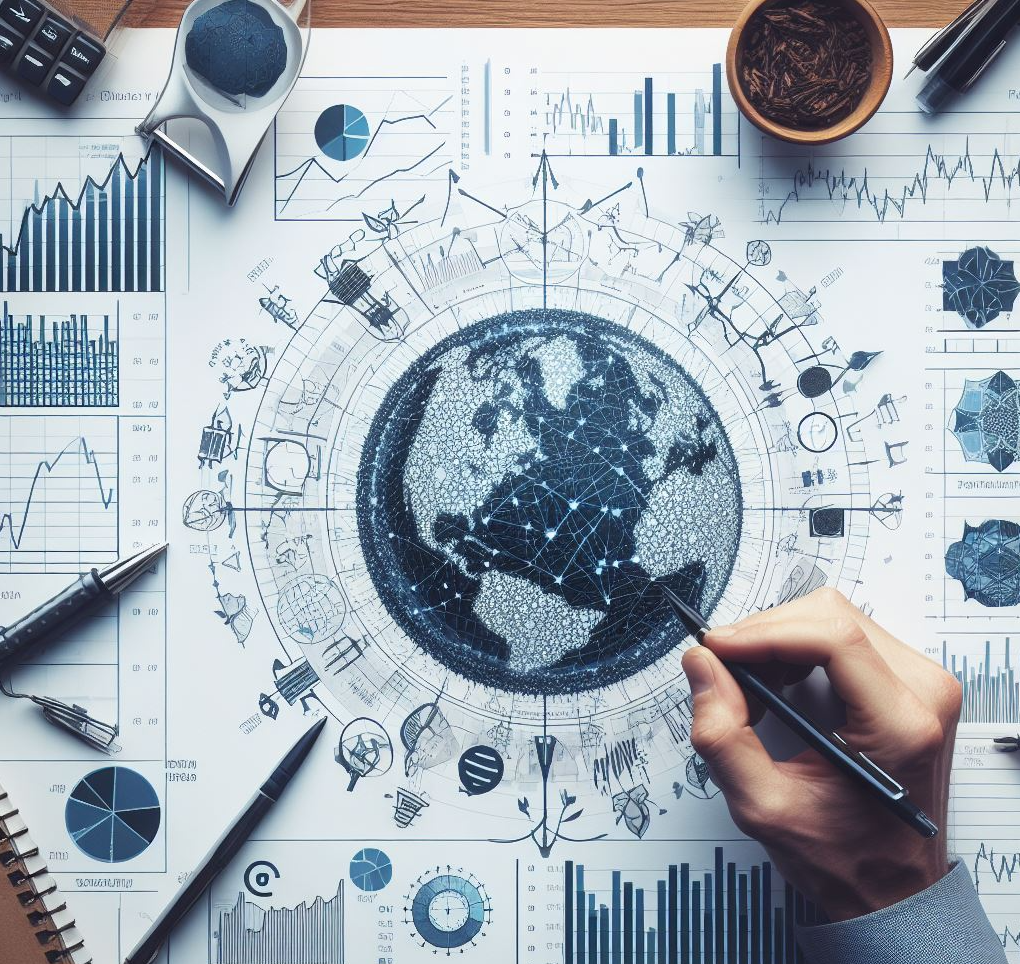 Conclusion
In conclusion, stock market seasonality and seasonality charts offer investors a unique perspective on historical market trends and patterns. These insights empower traders to make more informed decisions, optimize risk management, and enhance long-term growth potential. As technology continues to advance, seasonality analysis becomes increasingly accessible to all types of investors. By incorporating seasonality as a complementary tool within a broader investment strategy, investors can gain a competitive edge in the dynamic world of finance. Whether you're a seasoned professional or just starting your investment journey, recognizing the value of stock market seasonality can help you navigate the markets with greater confidence and success.