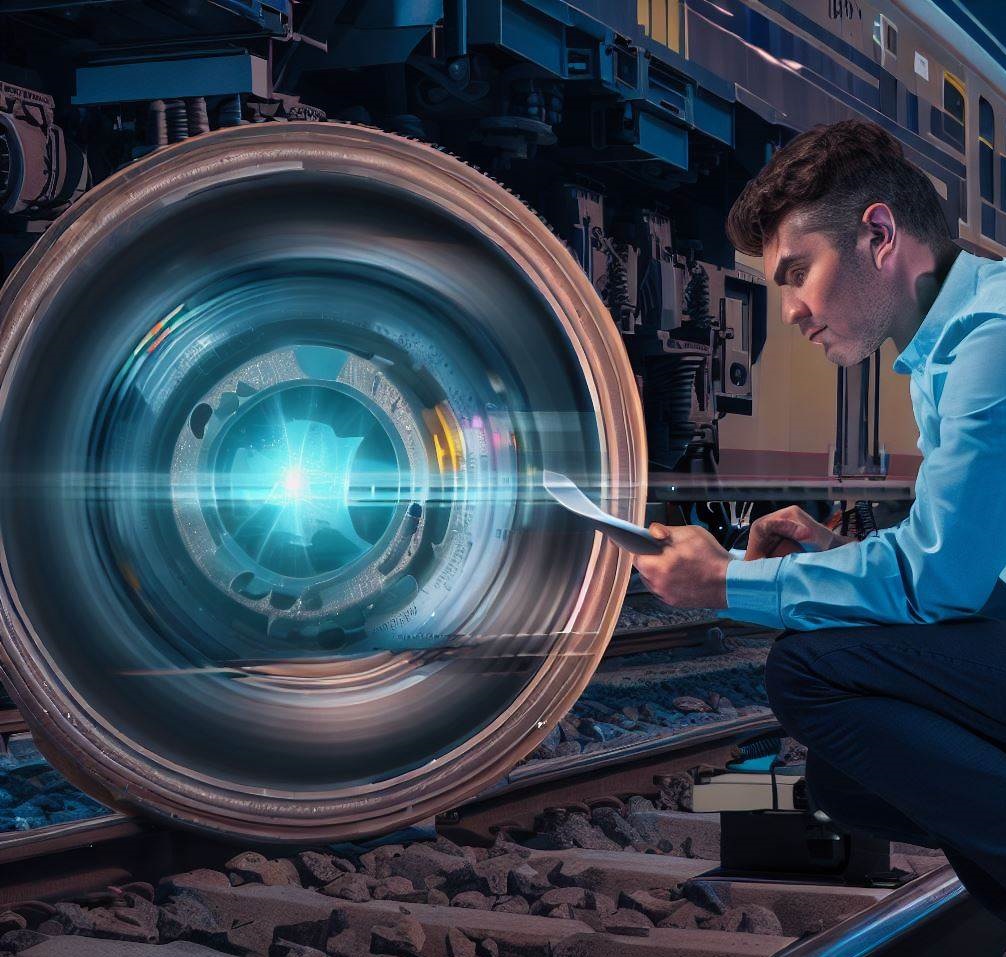 Automated Non-Contact Optical Inspection System for Railway Wheels
Railway wheels are critical components that require continuous monitoring to ensure safe and sustained operation. Environmental and operational factors can lead to wheel degradation, resulting in various faults and potential accidents. Effective condition monitoring is crucial for minimizing risks and optimizing maintenance. In this article, we explore the revolutionary capabilities of an automated non-contact optical inspection system designed to image and inspect wheel surfaces at mainline operational speeds. By utilizing this advanced technology, railway operators can enhance safety, reduce downtime, and improve overall operational efficiency.
Importance of Continuous Condition Monitoring Ensuring Safe and Reliable Railway Operations
Continuous condition monitoring of railway wheels is essential to detect faults and prevent major damages. Various factors such as cracks, fatigue, shelling, and spalls can compromise the integrity of wheels. Continuous degradation can lead to accidents and discomfort for residents and passengers. To optimize railway operations and minimize risks, condition monitoring systems (CMS) have become an integral part of the industry. These systems provide real-time data for predictive maintenance, risk reduction, and financial savings. Sensors strategically installed on rolling stock and tracks enable effective fault detection and infrastructure monitoring.
Evolution of Wheel Inspection Methods Online and Offline Inspection Approaches
The inspection of railway wheels can be categorized into online and offline methods. Online inspection is performed while the vehicle is in operation, with onboard and trackside systems being the two main approaches. Onboard inspection involves mounting the inspection system directly on the wheelset, while trackside systems monitor the wheels as the vehicle passes. Offline inspection requires taking the vehicle out of operation for a detailed examination in a maintenance workshop. Each approach has its advantages and considerations, depending on inspection duration and fault severity levels. Wayside wheel CMSs, in particular, have proven to be effective in terms of safety, cost optimization, and preventive maintenance.
Advancements in Optical Inspection Systems Optimizing Railway Wheel Fault Diagnosis
Technological advancements, including artificial intelligence (AI) and computer vision, have significantly improved the design and development of efficient CMS for railway wheels. AI and computer vision techniques offer high accuracy and adaptability to noise, enabling effective fault diagnosis. Deep learning algorithms have been widely utilized for wheel fault detection, providing end-to-end implementation and upgradability. With the emergence of better processing hardware and sensor design, these advanced systems contribute to more reliable condition monitoring and enhanced operational safety.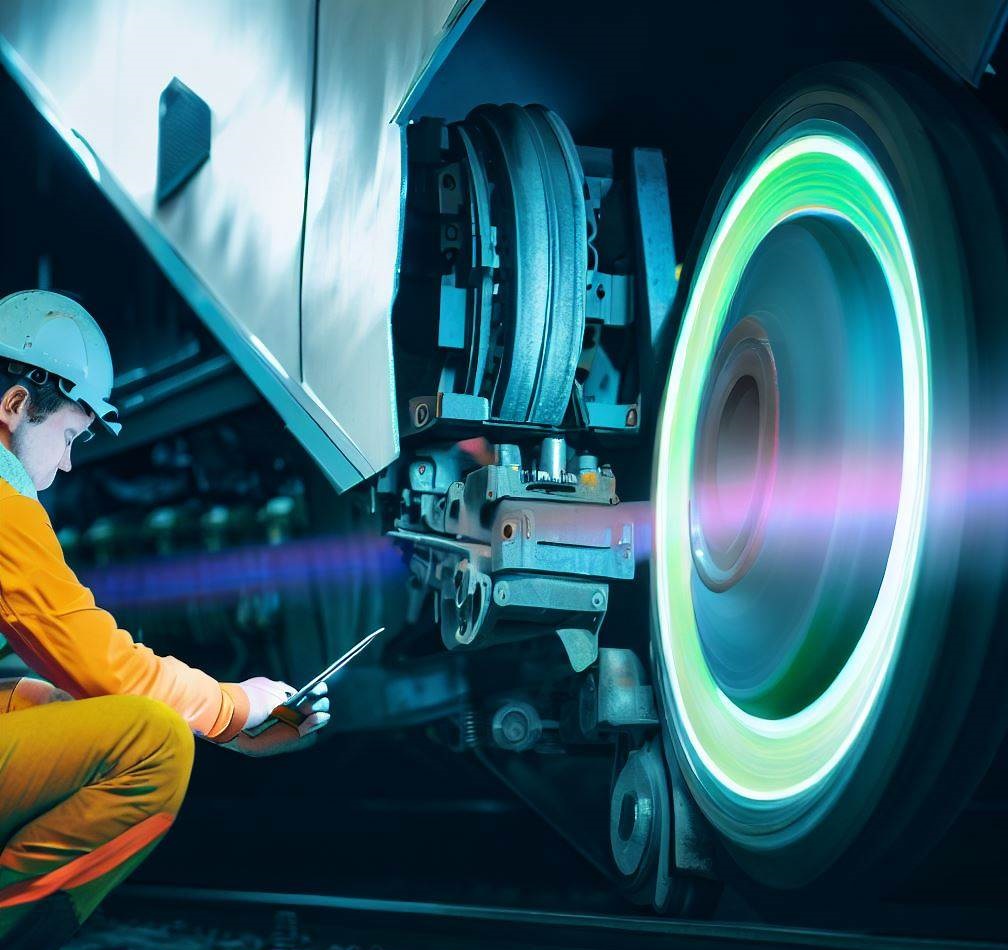 Comprehensive Overview of Wheel Inspection Techniques Analyzing Sensing Technologies and Devices
To provide a comprehensive overview, this section explores the various sensing technologies and devices employed in CMS for railway wheel inspection. Non-destructive testing sensors, such as accelerometers, optical lasers, cameras, and mechanical sensors, play a vital role in acquiring data. Different inspection devices, including trolleys, track recording vehicles (TRV), and hi-rail vehicles, are essential for efficient inspection. The utilization of smartphones and drones for data acquisition and analysis is also examined, highlighting their benefits and limitations in fault detection and diagnosis.
Wayside Systems for Condition Monitoring Economical and Efficient Wheel Inspection
Among the various inspection methods, wayside systems have emerged as the most economical and efficient solution for condition monitoring of railway wheels. These systems offer cost optimization, safety enhancement, and preventive maintenance capabilities. Wayside systems can be classified based on the types of measurements they employ, such as strain, vibration, and Acoustic Emissions (AE). These measurements are analyzed to detect wheel tread and profile faults, providing valuable insights into the condition of the wheels. By deploying wayside systems strategically along the railway line, operators can ensure continuous monitoring and early detection of potential issues.
The Power of Automated Non-Contact Optical Inspection Revolutionizing Wheel Fault Diagnosis
In recent years, the development of an automated non-contact optical inspection system has revolutionized the field of wheel fault diagnosis. This advanced system enables the imaging and inspection of wheel surfaces at mainline operational speeds, providing real-time and high-resolution data. By utilizing optical technology, the system can detect and analyze various types of faults, including cracks, fatigue, shelling, spalls, flats, cavities, and indentations. The non-contact nature of the inspection ensures that the wheels are not subjected to any additional stress or damage during the process.
Enhancing Railway Safety and Operational Efficiency The Benefits of the Optical Inspection System
The implementation of an automated non-contact optical inspection system offers numerous benefits for railway operators. Firstly, it enables proactive maintenance strategies by providing timely and accurate information about the condition of the wheels. Early fault detection allows operators to address issues before they escalate, minimizing the risk of accidents and disruptions. Additionally, the system's ability to operate at mainline speeds ensures that inspections can be conducted without affecting the regular operation of the railway network.
Furthermore, the optical inspection system enhances operational efficiency by reducing downtime. Traditional offline inspections often require taking the vehicle out of service, leading to delays and decreased productivity. With the automated non-contact system, inspections can be performed while the vehicle is in operation, eliminating the need for additional maintenance time. This streamlined approach optimizes railway operations and enhances overall productivity.
Final Notes
In conclusion, the introduction of an automated non-contact optical inspection system has transformed the way railway wheels are monitored and maintained. By harnessing advanced optical technology, operators can detect and diagnose various faults at mainline operational speeds, ensuring the safety and reliability of railway operations. The system's real-time data acquisition and analysis capabilities enable proactive maintenance strategies, leading to cost optimization and minimized risks. With the continuous evolution of technology and further advancements in the field, the future of railway condition monitoring looks promising, with enhanced safety, efficiency, and passenger satisfaction.